Envy & Max Puppies
Puppies born April 28, 2015
5 girls and 4 boys
Envy

AKC Grand Champion
Cam's Just Be Jealous At Rana
OFA Certified hips, elbows, heart, & eyes plus Gonio
Best in Specialty Winner
Max

AKC/CKC/UKC/International Champion
Cam's Rogue Warrior, CGC, ThD
OFA Certified hips, elbows, heart, plus Cerf & Gonio
Best in Show and Best in Specialty Show Winner
Click here for pedigree of these puppies
Click here for more information about Envy
Click here for more information about Max
Puppies 3 days old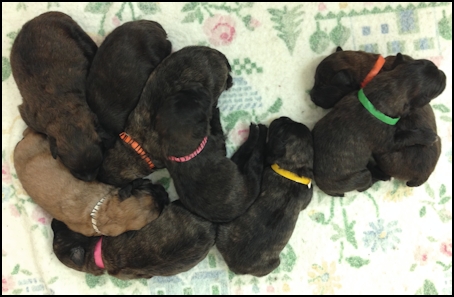 Girls have plain color collars and boys have striped collars.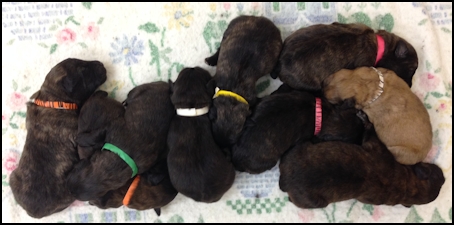 1 Week Old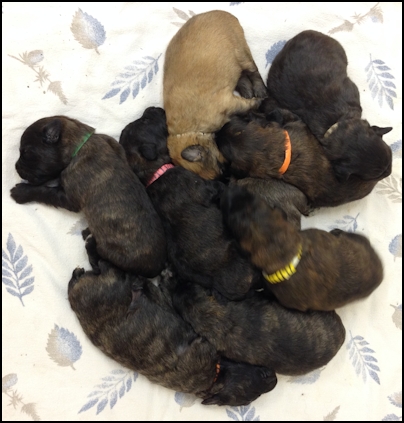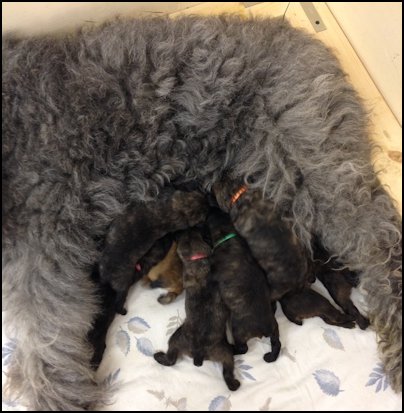 Two weeks old
Puppies' eyes are open and they are walking around.
Enjoy the videos
Third Week
The girls
The boys
First introduction to puppy gruel.
Little yellow boy can't seem to find his way to the bowl.
He can smell the good food but he can't figure out how to eat it, so he cries.
Envy is glad to be back with her babies.
Fourth Week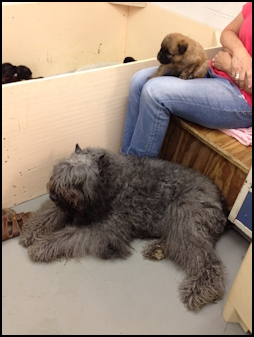 Grammy Pammy came to visit. Pam is owned and loved by Max. And Envy loves her too.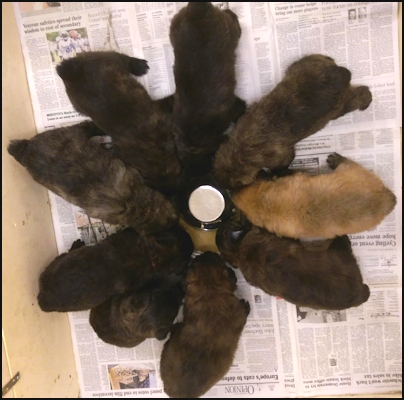 Enjoying their puppy gruel. Compare this picture with the one above
and you can see how much they have grown in one week.
After dinner time it's dessert time, Envy style. Yep, they can reach her standing up.
Fifth Week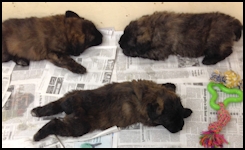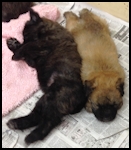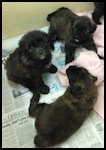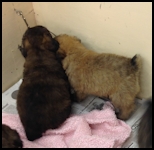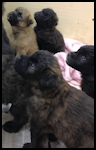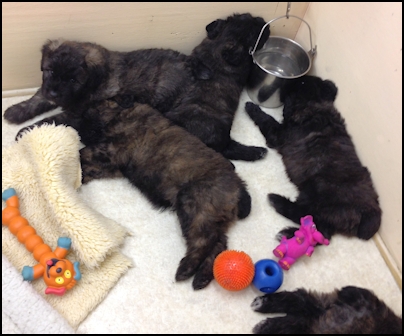 Sixth Week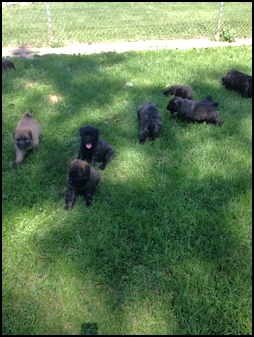 First time outside. Puppies with Envy.
Papa Charlie comes along to play with them.