Izzy & Derringer Puppies
Puppies born June 27, 2018
3 girls

Izzy

Cam's Isabella Roze
OFA Certified hips, elbows, heart, eyes
Derringer
AKC Grand Ch & CKC/UKC/International Champion
Cam's Derringer
OFA Certified hips, elbows, heart, plus Cerf & Gonio
Best in Show and Best in Specialty Show Winner
Click here for pedigree of these puppies
Click here for more information about Izzy
Click here for more information about Derringer
3 puppies, all girls
First Week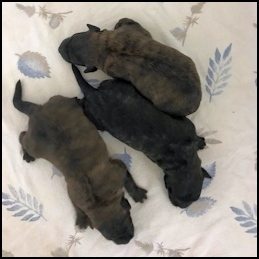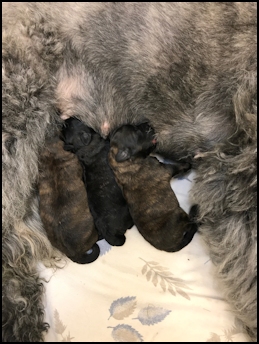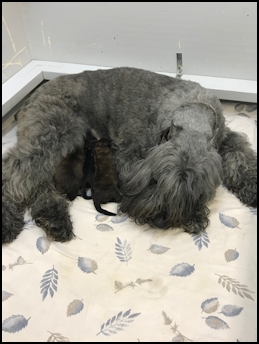 Tails are docked and dew claws removed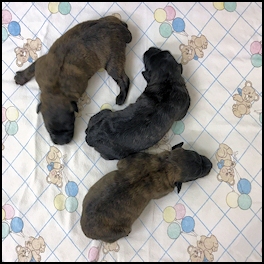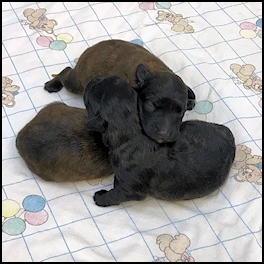 Izzy is checking her babies, making sure everyone is fine.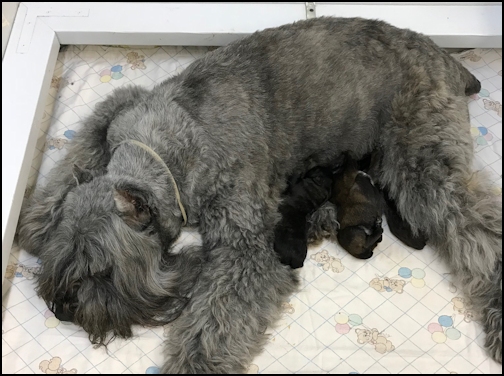 Time to rest
Two weeks old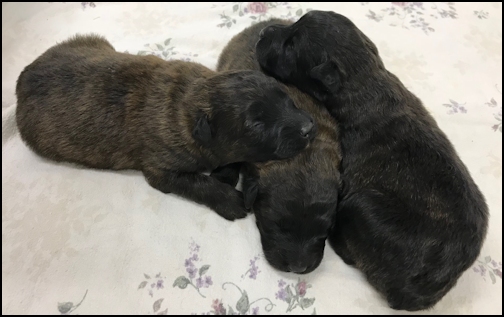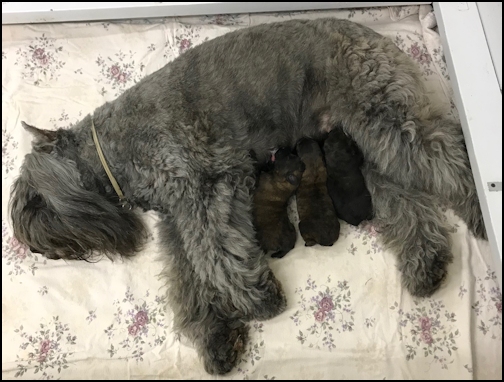 Three weeks old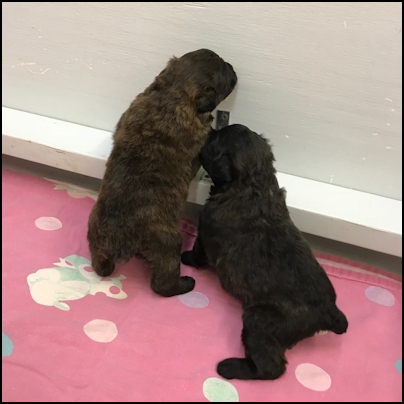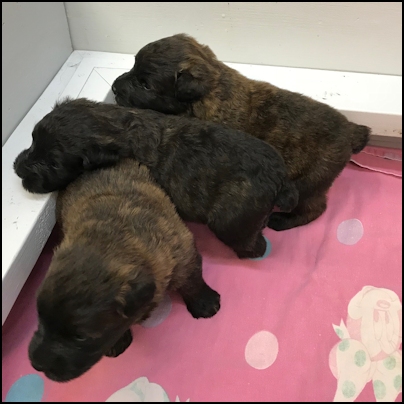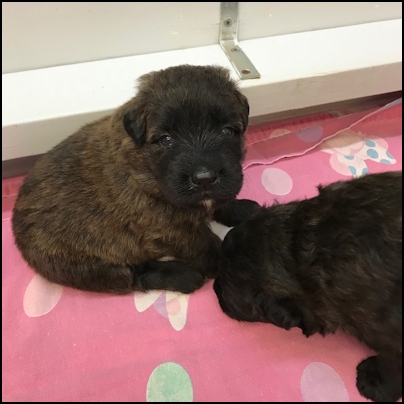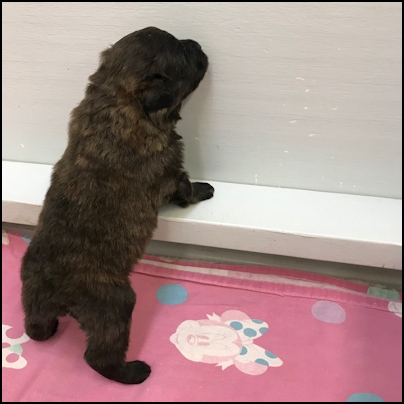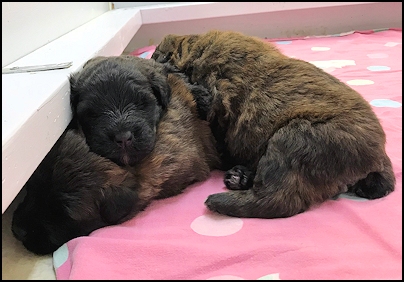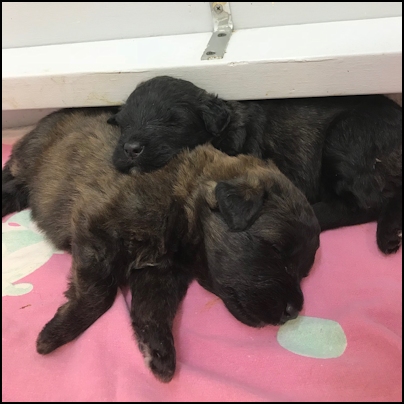 Four Weeks Old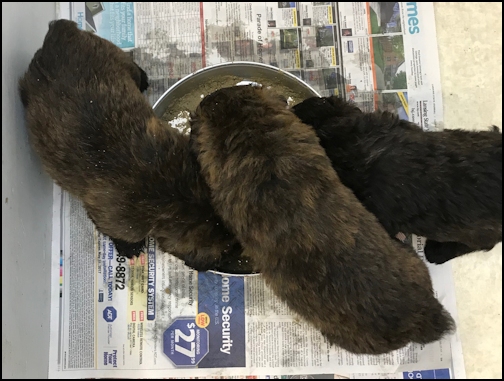 We love our new puppy gruel.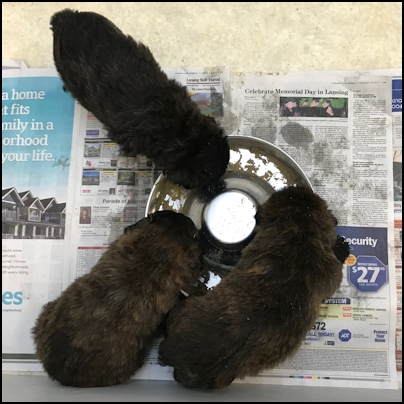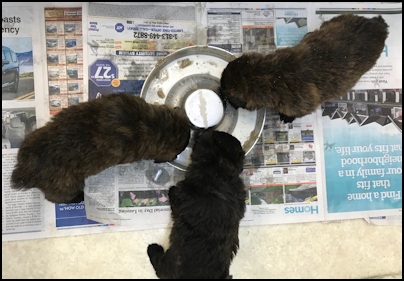 And boy can we make a mess
Play time with our new toys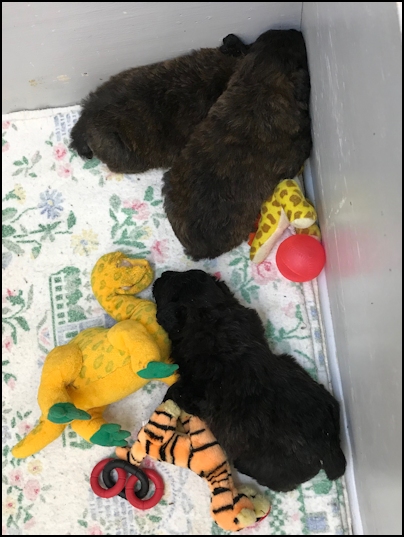 Now it is nap time
Videos @ 4 and a half Weeks old
We've opened up the whelping box so now the puppies have the full 8' X 4' area of the whelping box.
Five Weeks Old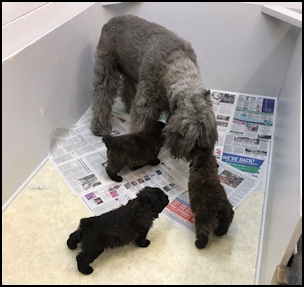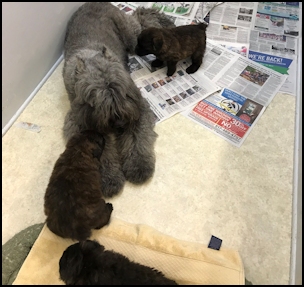 Izzy still wants to be in the whelping box with her babies.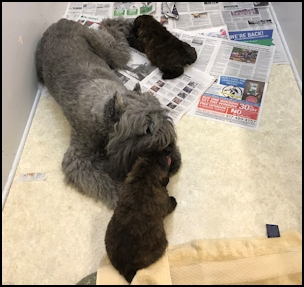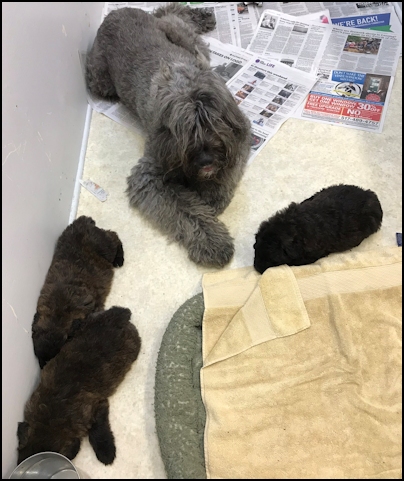 First trip outside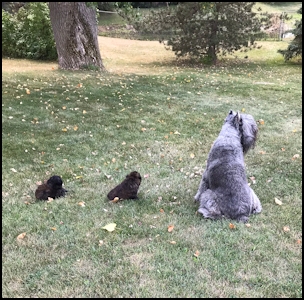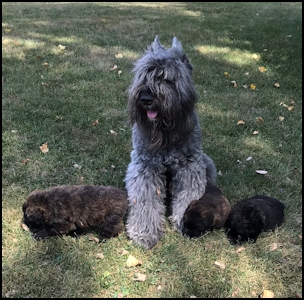 Funny Izzy, I think she was nervous to have her puppies outside.
It looks like she's trying to herd them to keep them all together.
Izzy is calmer now, but still keeping an eye out for danger.
Looks like the puppies are feeling more comfortable in their new surroundings.
They are beginning to play with each other.
Six Weeks Old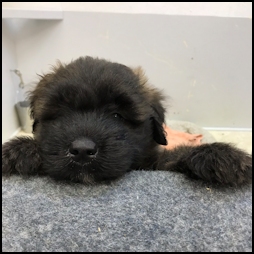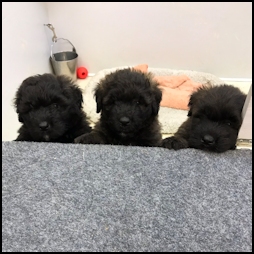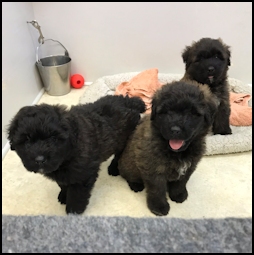 Izzy is trying to wean the puppies. She's doing it very gently.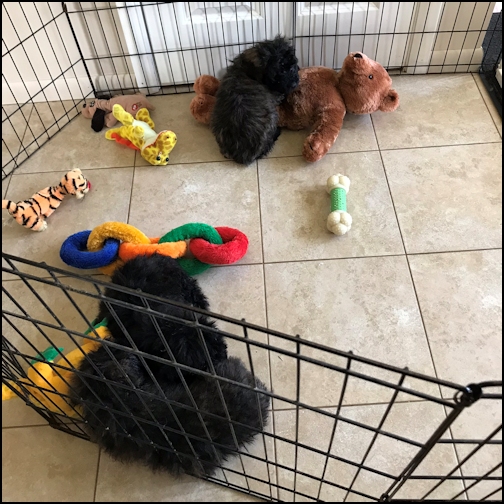 Puppies are still wet after their baths.
Giving puppies a lot of experiences with different environments to explore and floor survices.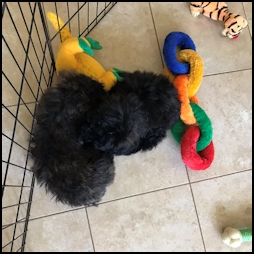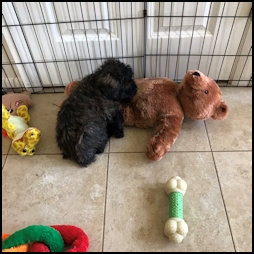 And after we dry we get out first haircut.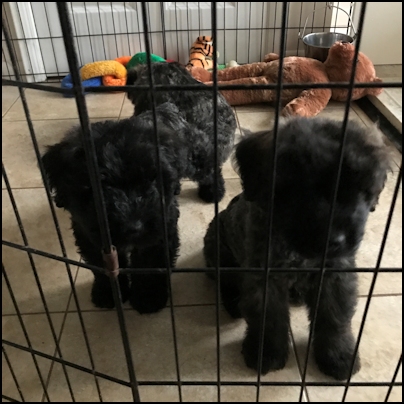 Seven Weeks Old
And now we are exploring the kitchen with the big dogs.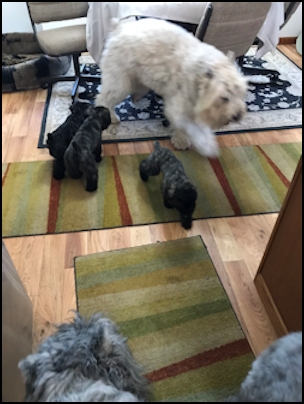 I think Paisley is saying, "I'm our of here."